SPD Fuel pump hanger 200mm
SPD Performance Parts

---
Support up to 3 fuel pumps
---
Reviews
Help others choose right. Be the first to write a review!
Write a review
Fuel pump hanger for those who want to build their own fuel tank / fuel cell or catchtank with internal pumps. Also suitable to fit in original fuel tank.
Supports all round fuel pumps on the market. Up to 3 pumps can be used. Adjustable height when installing the pumps to adjust to specific contidions and height of tank.
The fuel pump hanger is made to collect fuel from pumps installed into a chamber to obtain only one output. This saves a lot of space and money when you don't have to use extra Y-cross, Tees, hose and AN fittings to merge several outputs into one.
You only use one hose to the engine and one hose back from the engine, regardless of whether you use 1, 2 or 3 fuel pumps. If you use dual fuel rails (V motors) you just add one Y-cross in the engine bay instead of several which had been the case wthout this fuel pump hanger.
Fuel pumps, hose clamps and hose are not included.
Specifications:
Output female: 1xAN12 (Adapters available to reduce output)
Return / Input female: 1xAN10 (Adapters are available to reduce output)
Input / Output female connections support both O-ring and washer seal
Diameter: 200mm
CC between bolt holes: 185mm
CC between input / output holes: 70mm
CC between +/- terminals: 75mm
Length of pump mount: 230mm
Adjustment limit on pump mount: 90mm
Diameter of pump mount (tube): 15mm
NOTE! We strongly recommend that you buy with the associated mounting flange. It is placed on the inside of the tank to be able to easily pull attached fittings so it creates a tight mounting between the clamping ring flange, tank and the fuel pump hanger. Available for purchase as a linked accessory.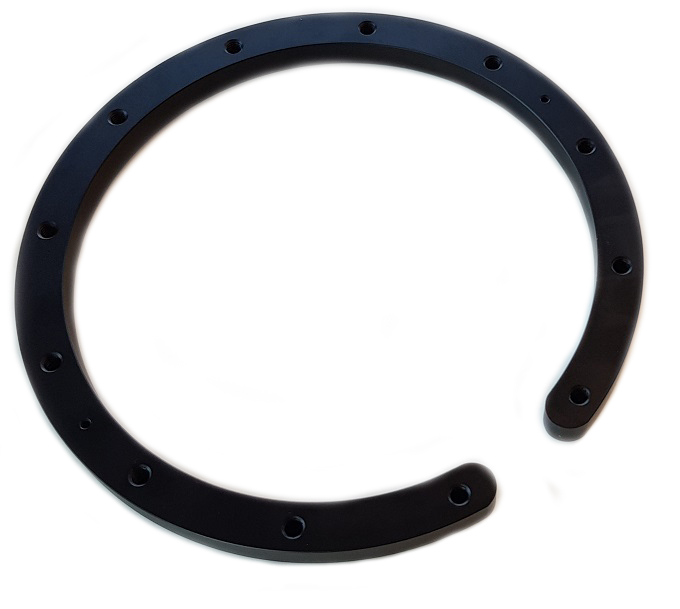 SPD performance parts
SPD Performance Parts are quality products for oil, air, water and fuel systems. Developed to meet the highest demands of motorsports. All products are carefully tested both in virtual and controlled environments, as well as on the street and race track where they will ultimately be used. SPD products are developed and tested by experienced technicians as well as racing drivers to maximize functionality and reliability. With these extensive tests, the same high function is also ensured over long periods of time.
When such extensive tests are made to ensure quality over time, the full 5-year full warranty is given on all SPD AN-fittings and up to 3 years on other SPD products. Even for those who use them in racing and the most demanding motorsports. SPD performance parts are probably the only ones having such generous guarantees on motorsport products.
Be first to write a review about this product!
Your review:
To send a review, you must be logged in.