Fuel tank
There are two types of fuel tanks to use but many reasons for which one to choose. Below is some brief info on what to think about.
1. Original fuel tank
2. Aftermarket fuel cell
3. Connections
4. Fuel pump holder
1. Original fuel tank
Oringinal fuel tank is most often used if you do not have a very rebuilt car. The tank is usually located low between the front and rear axle, which is also advantageous in terms of the vehicle's road characteristics. The fuel pump is usually mounted in the tank.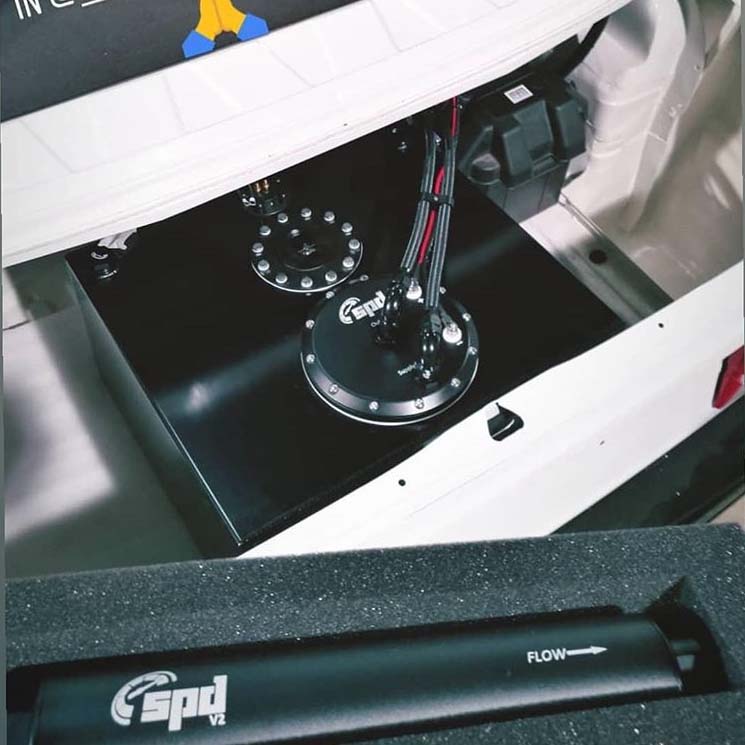 2. Fuel cell
An aftermarket fuel cell has an angular shape and is mounted in the luggage. Connections are adapted for AN systems (a type of standard in the aftermarket). Fuel pumps can be mounted both inside and outside the fuel cell.
3. Connections
Depending on the car manufacturer, there may be different connections on the original fuel tank, but the connections you should keep track of, regardless of whether you have an original tank or an aftermarket fuel cell, are as follows:

1. Fuel supply
The fuel supply to the engine
2. Fuel return
The recycled fuel that is not needed
Both fuel supply (1) and fuel return (2) are usually maintained by a fuel pump holder mounted in the tank.
3. Tank filling
Fuel filler hole that leads to the fuel tank.
4. Tank venting
Adjusts over / under pressure and connects to the engine intake. (as standard)
4. Fuel pump holder
On a fuel cell, you can easily connect with AN fittings as these are prepared with this type of connections. If, on the other hand, you are to use an original fuel tank, there are only two types of connections available. Then often through the fuel pump holder.

1. 8mm post with hose connection for standard fuel hose / hose clamp
2. Quick connector with o-ring seal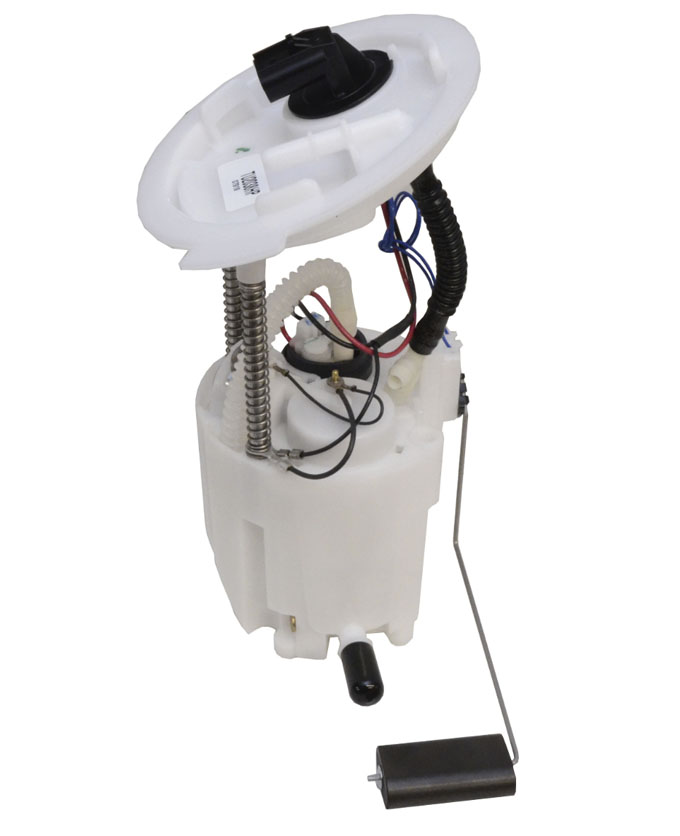 Original fuel pump holder
Fuel pump holder mounted in original fuel tank.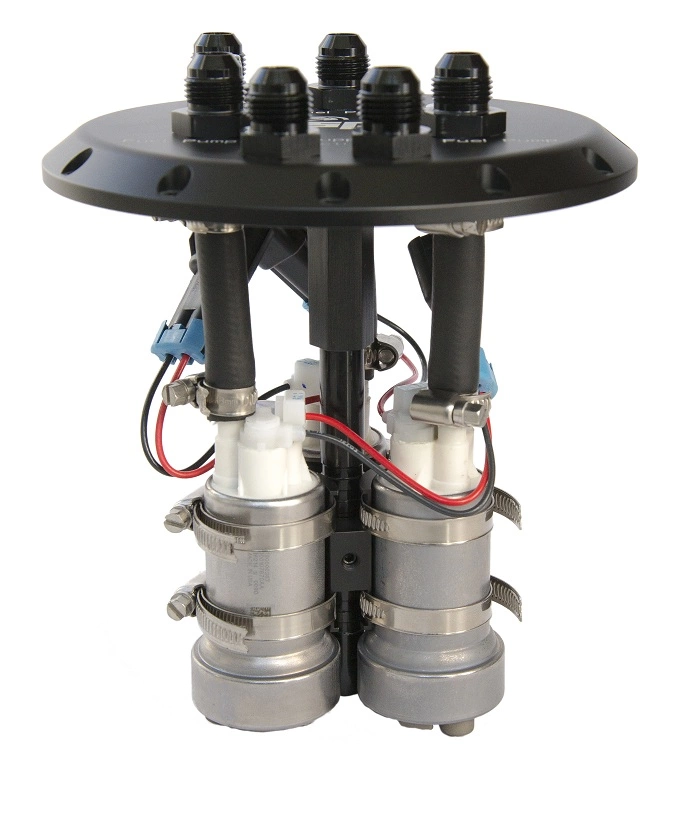 Aftermarket fuel pump holder
Fuel pump holders for the aftermarket are adapted for more powerful fuel pumps and AN systems, so fittings and hose are adapted for this and fit with ease.
1.
8mm post with hose connection

Used where the original fuel pump fitting has a hose connection. There you mount on a piece of fuel hose and then an AN hose adapter.
2.
Quick connection with o-ring seal

Used where the original fuel pump fitting has a quick connection. There you mount the AN quick connector below.

Quick couplings connect to pipes that are 5/16 "(7.94mm) or 3/8" (9.52mm)