Clutch adjustment in 3 easy steps
Pedal stop adjustment is done with the engine switched off.
Two people do the job together.
1.
Shift to 1st gear
Put in 1st gear. Now you can not roll the car when the gear is engaged.
2.
Find the correct pedal stop
Person 1 presses the clutch pedal very slowly. Person 2 is trying to roll the car. When the car can be rolled, you know when the clutch is disengaged. When the clutch is disengaged according to step 2, press the pedal 10mm extra and adjust the pedal stop to this position.
3.
Fit the pedal stop
Clutch pedal stop can be installed in different ways, but the most common is a mechanical stop for
the pedal or clutch bearing.
This can be installed in the gearbox cover to affect the slave cylinder or at the pedal box against the clutch pedal.
Clutch adjustment BMW gearbox
If you have a BMW gearbox with a slave cylinder that sits on an arm in the gearbox cover, you can adjust the clutch with this clutch adjustment.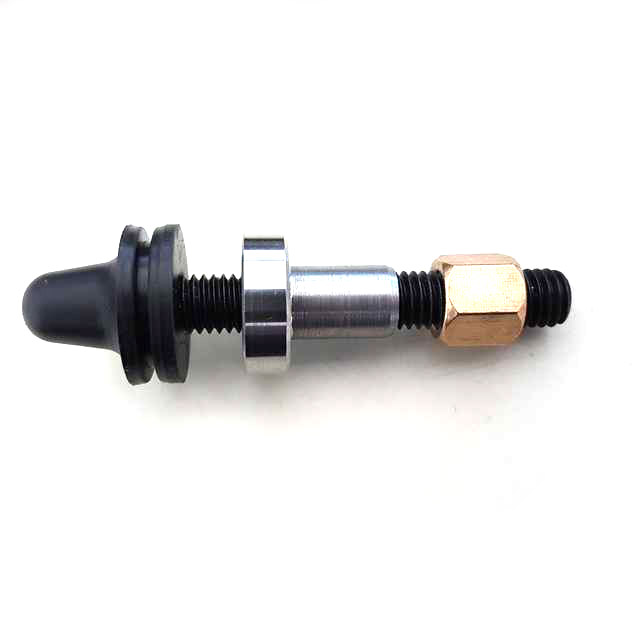 0,75" Master cylinder
Almost regardless of which clutch slave cylinder you use, a 0.75 " master cylinder supply enough fluid to disconnect the clutch. It will in most cases be a little bit too big. That's why you want to mount a pedal stop.