Make your own steel braided AN3 brake hose (Stainless)
SPD Hydraulics

---
5 steps to a finished hose!
---
Make your own brake hose with stainless steel fittings
Here you can easily make your own steel braided brake hose / clutch hose / hydraulic hose with stainless steel fittings. All hoses are crimped in special crimping machines at Speeding, these can not be made yourself at home. If you want galvanized steel fittings, click here.
Do this:
Carefully measure how your hose should be.
Enter the information in this guide. (5 steps)
Get a professional machine made hose according to your own measurements.
 ----------------------
Step 1 - (Fitting 1 / Fitting 2)
Choose what fittings you want at both hose ends. Drawings of each fitting is available in the pictures.
Swivel means that the fitting can spin around the shaft without twisting the hose.
Press here to see all fittings.
 ----------------------
Step 2 - (Hose length)
Enter the length you want, then enter the "type of measurement" the length refers to.
----------------------
Step 3 - (Type of measurement)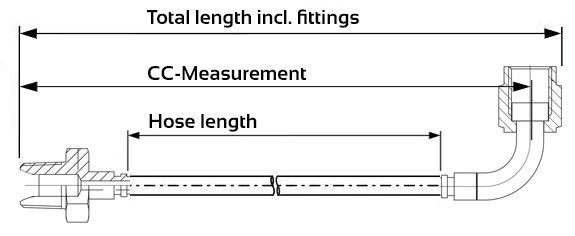 ----------------------
Step 4 - (Hose type)
There are three different brake hoses availible.
Stainless steel braided brake hose with PTFE core.

Stainless steel braided brake hose with PTFE core. + nylon braid cover.

Stainless steel braided brake hose with PTFE core. + black plastic cover.
All hoses can handle brake fluid forever so there is nothing that will need to be replaced in the future. The hoses also work with oil, radiator fluid, fuel and air. These hoses are market leading and pass all known tests for steel braided plastic hose that is known today.
----------------------
Step 5 - (Twisted fittings)
Specify if you want the fittings twisted.
In the example below, the fittings are twisted / rotated 90 degrees.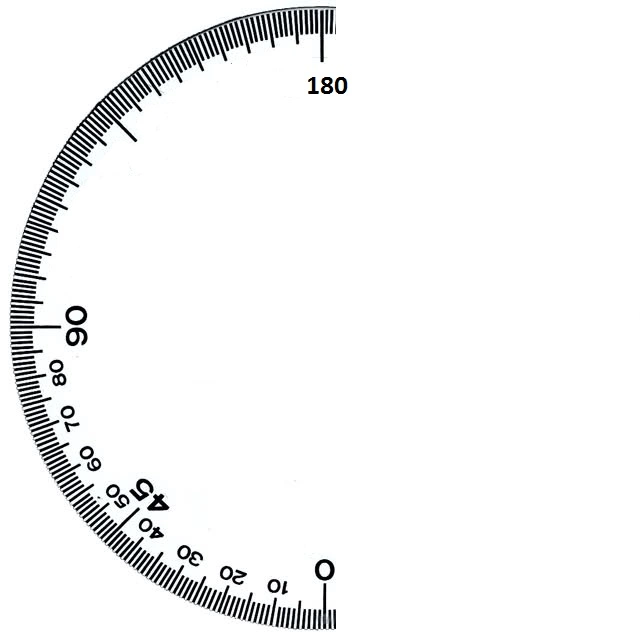 ----------------------
Specifications:
Inner diameter: 3,6 mm.
Working pressure: 275 bar
Burst pressure: 827 bar
Working temperature: -70 to 250 degrees (-158 to 482°F)

SPD Hydraulics
SPD hydraulics are quality products for brake systems, but also oil, air, fuel, etc. often machine pressed parts. Maybe the only manufacturer of stainless steel brake products. Developed to meet the highest demands of motorsports. All products are carefully tested both in virtual and controlled environments, as well as on the street and race track where they will ultimately be used. SPD products are developed and tested by experienced technicians as well as racing drivers to maximize functionality and reliability. With these extensive tests, the same high function is also ensured over long periods of time.
When such extensive tests are made to ensure quality over time, functional warranty on SPD press fitings is given. Even for those who use them for competitive use and the most demanding motorsports. SPD Hydraulics is probably alone offering warranty on competition products.
Bra passform. fin och helt enl. önskemål
Fick bra hjälp av kundtjänst med att få fram rätt slangar till min bil.
Sjukt smidigt at kunna bygga sin egen slang på nätet! Snabb leverans dessutom!
Slutprodukten som kommer är väldigt fint gjord så priset är mycket bra.
Snabb leverans och bra pris för att vara tillverkade på beställning. Jag är kanonnöjd!
Mitt specialbygge krävde också specialanpassade bromsslangar. Man är lite osäker om man väljer rätt i denna guiden då man inte har bilder till men det fungerade perfekt som tur var =)
Jag beställde på en Måndag och fick paketet på Tisdag. Bra för att vara custom made !
Kanon att kunna bygga sin egna bromsslang efter byggets behov. Både snyggt och funktionellt!
Your review:
To send a review, you must be logged in.