Universal Bracket 65 mm
Nuke Performance
---
Reviews
Help others choose right. Be the first to write a review!
Write a review
Universal Bracket 65 mm
Universal Bracket with included inserts for Bosch, Deatschwerks and AEM fuel pumps. Additional inserts available for fuel filters, fuel pumps etc.
Extremely low weight and high durability, bracket for all kind of motorsport usage. Used when you need to rely on the installation when pushing your car beyond limits.
Included insert for :
- Bosch 044 fuel pump
- Deatschwerks 350il fuel pump
- AEM 380 LPH  fuel pump
* 60 mm internal diameter
Additional inserts :
- Nuke Performance Fuel Filter Slim 10 / 100 micron (55 mm)
- Ti Automotive (Walbro) GSL 392 (43 mm)
The Nuke Performance universal bracket was designed specifically for motorsports, racing & high-performance vehicles.
Use with our 4P Fuel Log to make a unique and clean installation bringing two fuel lines into one.
The design and finish give a very clean and unique appearance. The bracket is anodized for a long-lasting, corrosion-free appearance. It is designed and manufactured to handle extreme amounts of power with the same hallmark as all of our performance products.
The bracket comes with one (single) or two (dual) plastic inserts for Bosch / DW / AEM fuel pumps, other inserts are available, etc. Ti Automotive (Walbro), Nuke Performance Filter Slim.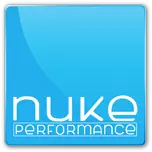 ----------------
Guides & Info
Be first to write a review about this product!
Your review:
To send a review, you must be logged in.