Tow hook 17cm FIA
QSP

---
Tow hook 17cm FIA Powder coated red. .
---
Reviews
Help others choose right. Be the first to write a review!
Write a review
Tow hook 17cm FIA
Powder coated red.
QSP Products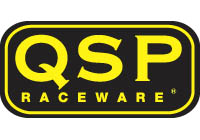 QSP is a Dutch company and have a wide range of racing steering wheels, sports seats, steering wheel hubs, belts, switches, protective clothing etc. Many products are also FIA approved through QSP.
Seat bracket - Rear view mirror - Tow hook - Oil drain plug - Steering wheel - Harness - Switches - Roll cage padding - Racing seat - Snap off / spacers
Be first to write a review about this product!
Your review:
To send a review, you must be logged in.