Nuke Fuelrail SAAB 4cyl 9000 Model specific brackets
Nuke Performance
---
Reviews
Help others choose right. Be the first to write a review!
Write a review
Nuke Fuelrail SAAB 4cyl 9000 Model specific brackets
Fuel Rail spare brackets for Bolt On mounting on selected engine models.
These brackets are available together with fuel rails and are not needed to be ordered seperatly but if you have one of Nuke Performance fuel rails and do not have the bolt on kit - here you can order the fuel rail bolt on brackets on their own.
Universal picture.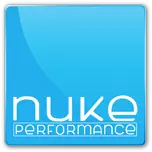 ----------------
Guides & Info
Be first to write a review about this product!
Your review:
To send a review, you must be logged in.