Nuke fuel filter 200mm AN10
Nuke Performance
---
Reviews
Help others choose right. Be the first to write a review!
Write a review
This is Nuke Performance lightest fuel filter ever, weight have been cleared of all places possible. This is a true performance fuel filter, suitable for those with high demands for fuel flow and maximum filtration with close to no flow loss.
High flow fuel filter, with high-flow 10 micron stainless steel 200mm filter element. Stands high flow with minimal pressure drop. Slim design to be used in combination with our Universal Bracket with Slim Filter inserts.
New improved design, much lighter than any Nuke Performance fuel filter been before. 
Our filters is an inexpensive insurance policy to protect your engine. Nuke Performance fuel filters are of the highest possible quality, with minimal flow loss.
Designed to stand up to the destructive properties of alcohol fuels, including methanol and ethanol.
Real AN-10 Ports made for highest flow possible and over dimensioned fuel flow.
When using ethanol and methanol fuel.
We strongly recommend to clean the internal filter unit once a season, especially when using ethanol.
Use with our Universal Bracket to make a clean and safe installation in any vehicle. Made for demanding needs and extreme motorsport use. Nuke Performance high-flow fuel filters is light weight and extremely durable thanks to its unique design.
Adapters are bought separately and those fittings are avalible in AN6, AN8 or AN10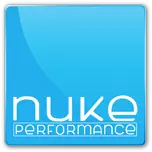 ----------------
Guides & Info
Be first to write a review about this product!
Your review:
To send a review, you must be logged in.