Tank venting
Mounting a roll over valve in 3 simple steps
Tank venting, originally called EVAP (EVAPorative Control System), has been solved through a so called roll over valve in the aftermarket of motorsport and rebuilt vehicles. The tank vent must be led back to the engine intake system but is often ventilated freely on rebuilt vehicles.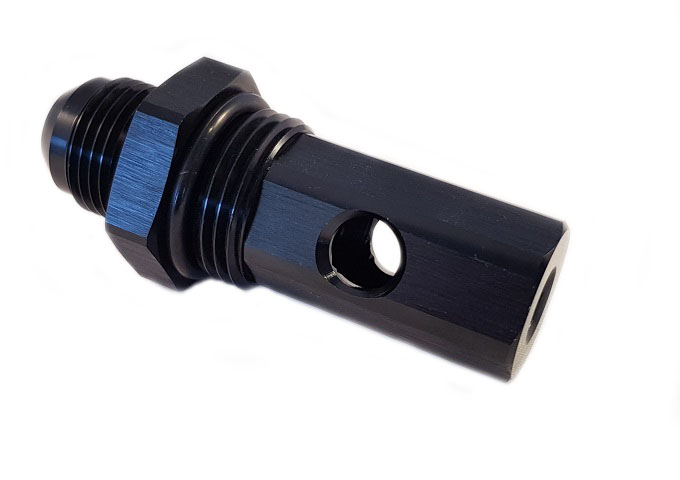 SPD roll over valve
The SPD valve is screwed directly into an AN12 thread in an SPD tank or where the AN12 female is located. No drilling or cutting is needed. The thread then points upwards.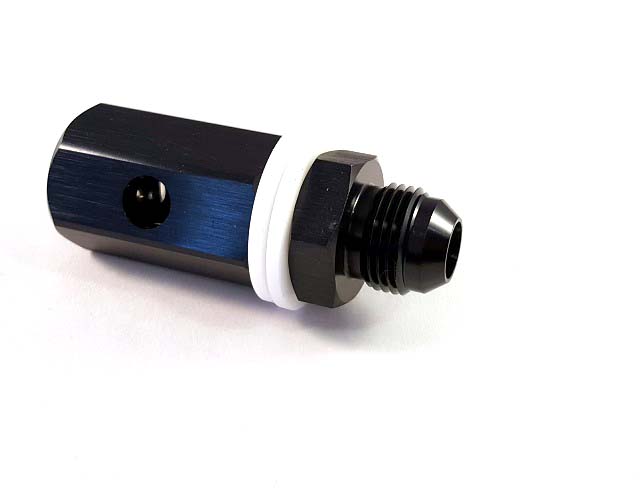 Universal roll over valve
This valve is mounted in a hole. The threaded part is mounted from the tank pointing upwards. The other part is screwed on from the inside of the tank.
2. Bulk haed connection
When the roll over valve / ventilation valve is mounted and the thread points upwards, you can plan the outlet for the tank ventilation. This must be led out of the car, away from the driver's compartment so that no fuel vapors affect the driver's environment. Drill a hole and use the bulkhead fitting below to discharge the fuel vapors from the car. This can advantageously be mounted in the floor.
3. Hose routing
As there is no pressure in this system, Push-on hose ends can be used to connect the tank vent and body connection to each other. The hose must be pulled upwards a bit so that g-forces when turning do not force fuel out through the hose.